Stephanie Hine
General Manager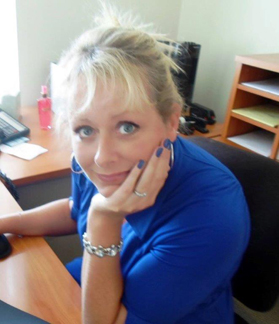 Things tend to run pretty smoothly at Citation Wine and we tend to blame Stephanie Hine for that. To put it simply, she's an organizational genius. Intrigued by her brother's growing interest in fine wines, she came to work for us in 1998 and since that time she has moved from inspired novice to seasoned wine connoisseur.
Her responsibilities at Citation Wine include day-to-day financial and operational oversight, coordinating efforts between our headquarters in Seattle and our vineyard in Oregon, communicating with our partners, distributors and retail customers, and making sure that we're on time and on target in every aspect of the business, from harvest to sales.
As her knowledge of and appreciation for fine wines have expanded, Stephanie enjoys trying new and unexpected wine and food pairings. So far, that project is going very well. And when she's not working or exploring the world of wine, Stephanie stays busy trying to manage the complicated personal lives of her three energetic dogs, a Yorkshire terrier, a Cockapoo and a Pomeranian. As we said, she's an organizational genius.