Howard Rossbach
President / Founder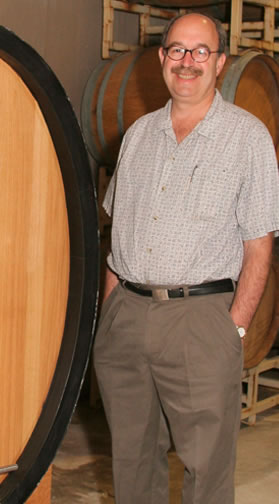 "Like so many others, I did not initially set out to have a career in wine. I feel fortunate that life quickly steered me in this direction." HMR

Howard first fell in love with the world of wine when, as an undergraduate in Botany at the University of Washington, he took a part-time job as a clerk in a wine shop. From that moment on, he never looked back. He's been in the wine business since 1975 and in that time, he has moved gradually but steadily from retail sales to ownership of a winery and vineyards in the heart of the celebrated wine country of Oregon.
He's an enthusiastic supporter and international ambassador of Oregon wine, serving in leadership positions within the industry. He currently serves as president of the Northwest Wine Coalition. With recent sale of Firesteed Cellars which he established 25 years ago, he now focusses exclusively on the higher-end Citation line, while continuing to own and operate Erratic Oaks Vineyard.
When he isn't dreaming, thinking or talking about Oregon wines, Howard enjoys fly-fishing, skiing, playing golf and foraging for mushrooms. But anyone who knows him will tell you that he's probably dreaming, thinking or talking about Citation while he's doing each of those things.